The Canal Quarters program offers visitors a truly unique opportunity to spend the night in one of six historic lockhouses along the C&O Canal. Each has been restored to represent a different time period –  from the 1830s to the 1950s.
Our friend, Christine Rai, recently spent the night with her family in Lockhouse 10, near Cabin John. She's written a delightful blog post about the experience.
To plan your own overnight, visit:
Lockhouse 25 at Edward's Ferry will be open for tours during Heritage Days Weekend on Saturday, June 23 from noon to 4pm. Lockhouse 25 offers a look at life in the canal town of Edward's Ferry during the Civil War.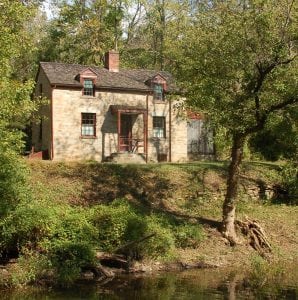 Lockhouse 10